Soluna Health Inc.
Comprehensive Health and Wellness Center
First of its kind in Sausalito, Marin
Soluna Health continues under new management starting August 2012
Special Message: Let us send our love and support by any means available to us to the families affected by the Boston bombings and all other violence across our globe. Let us brave understanding so we may prevent the forces that drive people to commit these atrocities. May every mother and father infuse love and respect for all life into their children. May we learn to love each other as the One that we are. May you and your family be safe and in peace.

Access Your Electronic Health Record Here

Primary Care, Family Practice, Pediatrics, Gynecology,
Laser hair & Skin Treatments, Podiatry, Physical Therapy, Pilates, Yoga, Massage, Chiropracty, Herbal Medicine, Nurtition, Acupuncture & Psychotherapy & Family Counseling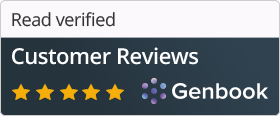 SPECIAL LASER TREATMENT PACKAGES
Soluna Health is pleased

to have been selected as a

Marin County Green Business.